TECHNICIAN TRAINING EXPERIENCE
Technician Training Experience is a two-year trainee program for people who have completed a Technical "Fagskole" in fields such as electronics, mechanics, IT, vacuum, cooling systems, ventilation and process engineering. Throughout the year, there are normally two application rounds.
For more information, take a look at CERN's Entry level professionals and Technical Training Experience (TTE) recruitment sites.
 

Experiences from Kristian Andersen
from Stavanger Offshore Technical School
"I took my certificate as a CNC operator in 2011. In 2012 I started at Stavanger Offshore Technical School (SOTS) where I graduated as a technician in mechanical engineering in the summer of 2014. I started working at CERN as a Fellow in the TTE program in September in 2014, and have now been here for a little over 6 months. I have worked as a mechanical technician in the "Cryogenics" group, which among other things has the task of cooling down the superconducting magnets that go around the entire LHC (Large Hadron Collider) down to 1.9 ° Kelvin, or ‑271.3 ° C if you will. It's almost down to absolute zero, and colder than in space!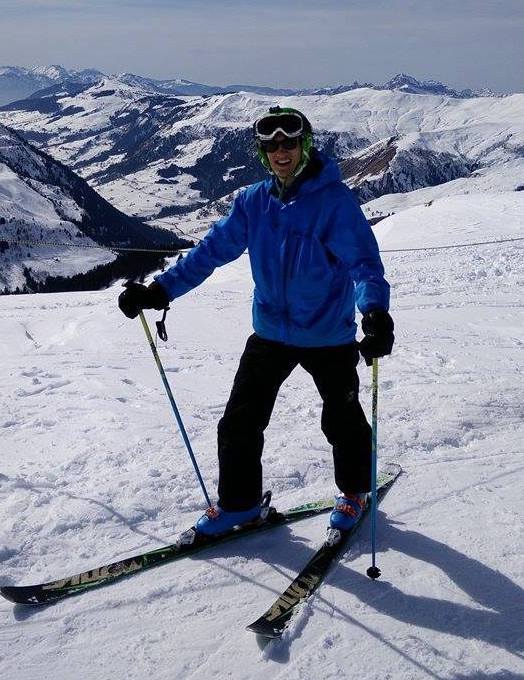 So far in the TTE program I've been involved in the design of new Cryo components, doing fieldwork, and changed or fixed mechanical parts. The work has also consisted of a lot of travel between the various LHC points. These points are manned bases with control rooms and large compressor stations for Nitrogen and Helium, which are an important part of the cooling of the magnets of the LHC. In addition, the control rooms are also essential to be able to keep track of all the hundreds of millions of components that will work optimally during the LHC experiment. And if any of this does not work, then it is my division that gets the job! A normal working day often consists of many challenges, but around me I have some of the best at what they do. The environment is also very "Team-minded", which means that we are able to complete almost all the tasks that are thrown at us. My section is fluent in French, but don't let that scare you away! When I came here, the French vocabulary consisted mostly of "Oui" and "Bonjour", but of course CERN is an international organization and you mostly go very far with English. If you want to learn French, which I would definitely recommend, all CERN employees are entitled to a French course sponsored during working hours if they wish.
If you enjoy skiing, this is definitely the place for you, with dozens of great ski resorts in the Alps less than 1.5 hours away by car. If it's too far for you, you can travel to several ski resorts in the Jura Mountains from CERN in less than 20 minutes. CERN also has its own ski club that travels by bus to various ski resorts every weekend during the ski season!
In my time here I have made friends from between 10-20 different nations and I have started learning French! I have thrived very well in the TTE program. I learn new things every day and have great colleagues. I would not trade the experiences I have experienced with anything! "
- Kristian Andersen, 23 years old from Sandnes
Experiences from Arne Sigvard Steen
former student at Haram Vidaregåande Skule
"I took my trade certificate as an industrial mechanic in June 2014. The following year, I work as a skilled worker at CERN, in a program directed specifically towards newly qualified skilled workers: Technician Training Experience (TTE).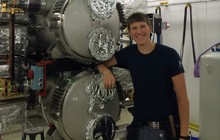 I work in a division that assembles, tests, designs and maintains the SEPTA magnets for the accelerators at CERN. These are the ones that change the direction of the particles as they go from one accelerator to another. I work with mounting the magnets. It is a demanding job that places high demand on quality and accuracy. In addition, the magnets operate under vacuum, which offers additional challenges. In addition to the assembly work, I sometimes make parts or tools that I need. In other words, the work is very exciting. From the very beginning, I have worked very independently. I have the trust and respect of my employees.
It seems that it is a criterion that you must be friendly, in addition to being skilled in your field to work at CERN. All my colleagues are cooperative and attentive, and we have a very good working environment. The only challenge may be that not everyone is equally good at English. Then it's good that CERN offers free French courses during working hours to its employees.
Apart from work, there is also a lot of activity at CERN. At "http://staff-association-test.web.cern.ch/clubs" you can see all the different clubs you can join. Here you will find everything from radio-controlled planes to yoga. Geneva is only 20 minutes by tram, if you want to experience city life.
I would encourage everyone to apply, it is a completely unique experience to work at CERN, and TTE is a serious and well-executed program. You get to experience impressively good collaboration across nationalities and backgrounds, make new friends and contacts from all over the world, and to be part of one of the world's largest and foremost international scientific organizations that has, and will again, change our view of the world. . »
- Arne Sigvard Steen, 20 years old from Haramsøy.